just a quick postcard from santa barbara to say hello & howdy!
i am here with my sister.  drinking in the blue.  above is a record of my first beach walk last evening, then later home to eat fish, cut & paste, check the tide schedules for the next few days, listen to the weather, unpack, settle in.
today i'm outside all day, art supplies and sketchbooks spread across the patio table where i may listen to the surf, draw & color, watch the great life of the sea unfold before me.
dottie's off for a stroll down the 300 steps to the sand.  i'll wait till 30 minutes before sunset to head out.  (i drive a few minutes away and avoid those killer stairs.)   i'm pretty content up here at my perch on the bluff on this sunshiny sunday.  watching the monarchs flutter by.  pelican squadrons skim the water, there's one now diving for fish.  gulls bobbing on the water.  2 men in kayaks just paddled past.  tide's going out.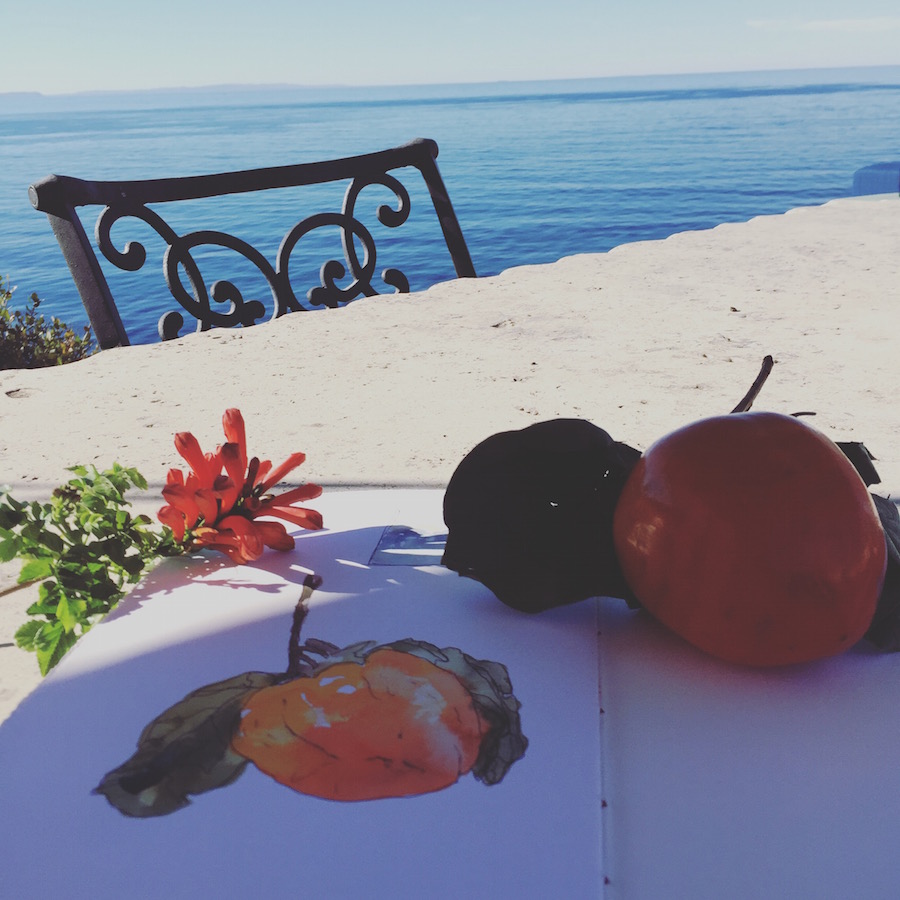 sending cheery sunday waves from california!  xo