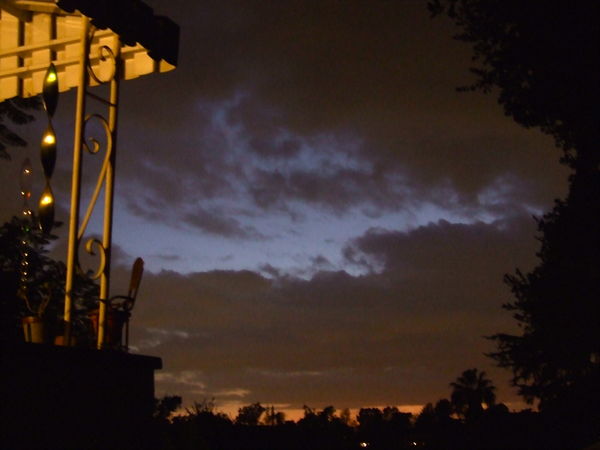 … Since then, every night
I leap through doubt, eager to find
   many more truths to tell.
And scared as I am with my blood full of sharks, I lie
in the dark and believe that whistle our dog's ears could hear
but no one else heard – it skewers my dream;  and in crystals
finer than frost I trace and accept all of the ways
to know:-they tell me a lie;  I don't say "But"-
    there are ways for a lie to be so.
You don't hear me yell to test the quiet or try to shake
the wall, for I understand that the wrong sound weakens
what no sound could ever save, and I am the one
to live by the hum that shivers till the world can sing:-
May my voice hover and wait for fate,
   when the right note shakes everything.
(a poem fragment) Believer by William Stafford from The Way It Is:  new & selected poems


It's freezing cold in Los Angeles.  That means it's 57 degrees in the middle of the day.  Oh thank you winter, for finally arriving!   I will stay inside and wait for ice crystals to form on the windowpanes, drink hot things, wear 2 nightgowns and extra sweaters.  I will ignore the lukewarm sun and keep my eye on the moon's return instead.



Make more ecru pages in my book.  Rustle through the box of paper.  Find things that are hidden in the house.  Set the kettle on the stove.  Make pots of stew. 

Chop wood.  Creep out of the house in the frosty morning air to make pictures of the moon before she sets.

Make new things from old things.  There is winter work to be done.   And I will do it!