pam came up for a slumber party slash mini art retreat on saturday.   wyatt made her feel right at home by lounging on her sketchbook and taking over her side of the kitchen table.
i managed to find 30 square feet or so of guest bedroom space to fit the air mattress i keep in the garage for the rare overnight visitor.  it fits perfectly between the bookcases and the desk  by the window.
she arrived on saturday in time for a whirlwind tour of all the darling bungalows in my hood.  the neighborhood has undergone rapid gentrification since i moved here in 2002.
we also drove through my old stomping grounds – silverlake & echo park.  charming cottages and hillside hideaways around every corner.
no matter how short our sketchbook playdates there's always time for some wacky portraits.
we even fit in a morning romp at the huntington gardens.  this was pam's first visit and she was suitably impressed.
who wouldn't be?  the grounds are vast and there is no end of plant finery on display.
the elegance of the pincushion plant.  when you're looking at it with your 2 eyes you don't notice the curling ribbons and all the soft fuzz.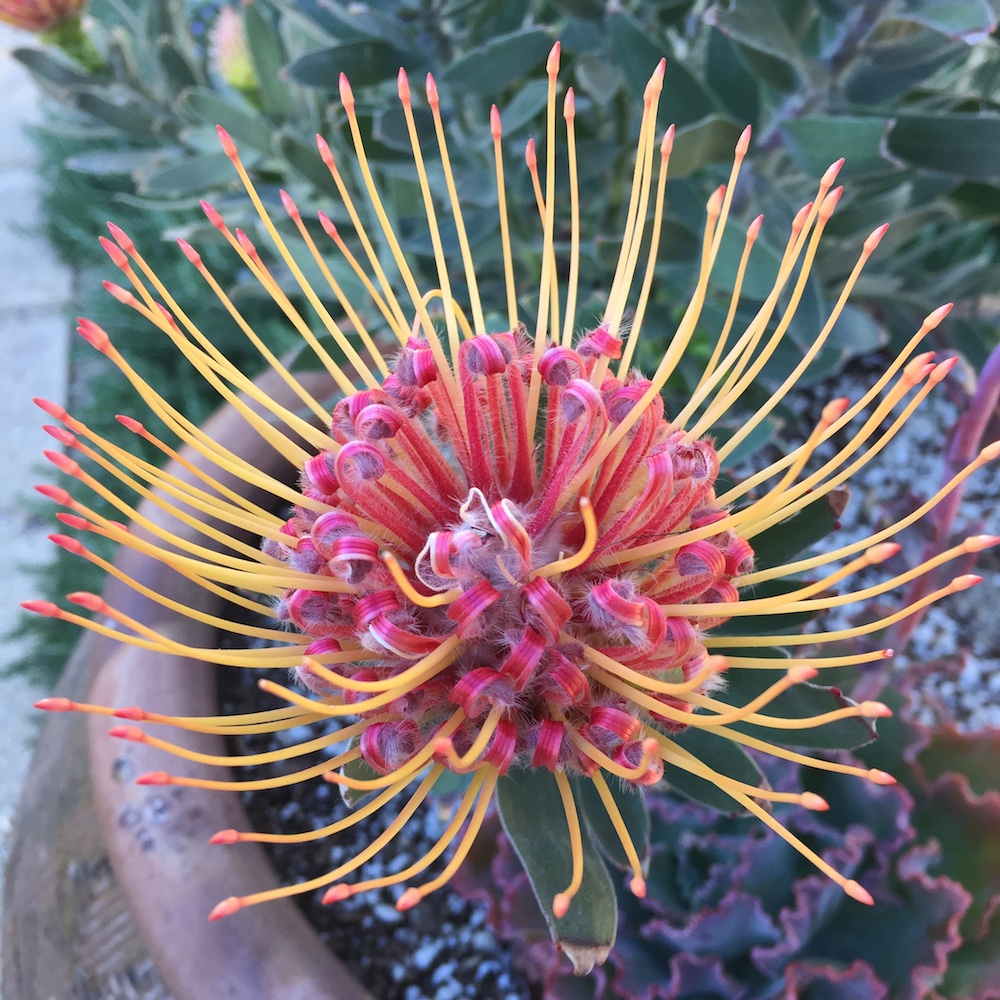 pam picked and pressed all of these tiny specimens she found at the gardens.
she brought her korean shinhan liquid opaque watercolor (poster) paints up to moss cottage since i was eager to try them.  i liked them enough to buy a set for myself, which are on their way from south korea as i type out this missive to you.
we got on a mushroom painting kick using google photos as reference.  no end goals in mind except to PLAY.
one can never go wrong with when play is the goal.  i tried to study a racoon then close my eyes and draw him.  i opened my eyes after a minute because my mind's projector was apparently broken.
wyatt couldn't understand why we had to play on his table.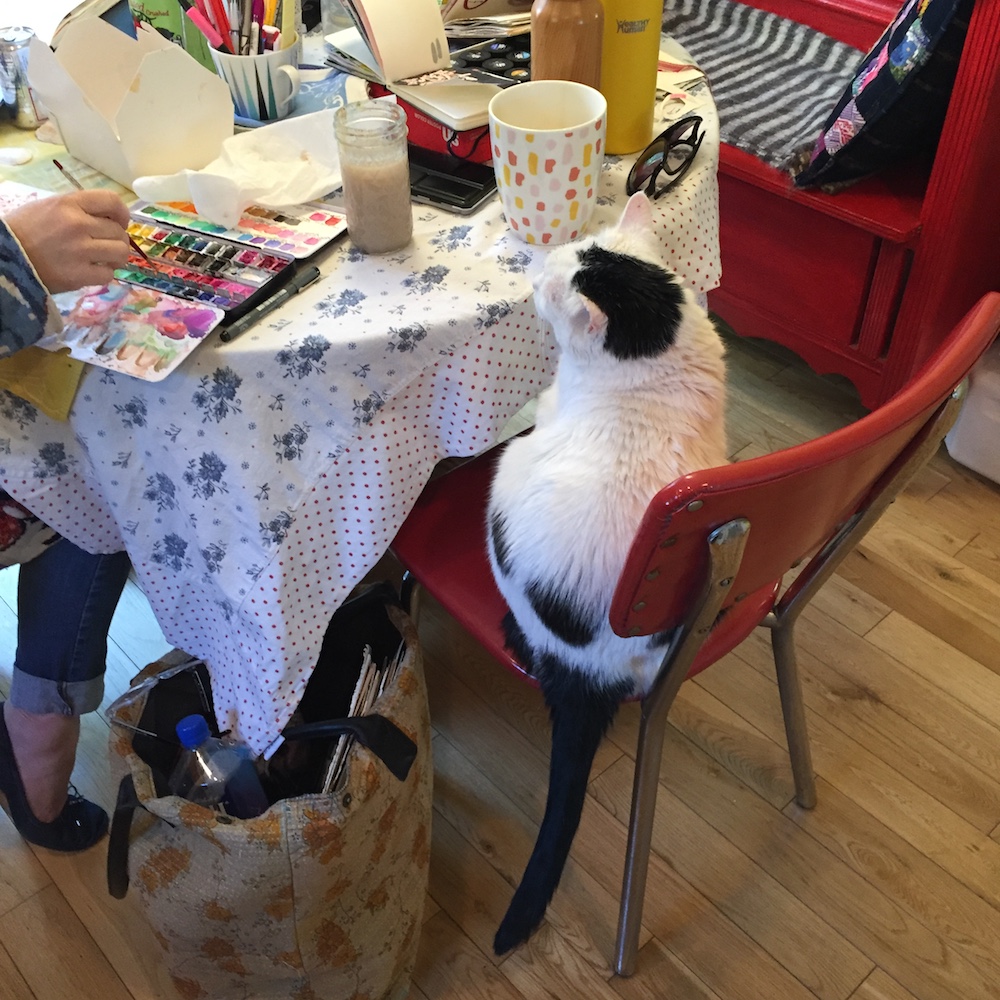 here are some of my recent instagrams.
yesterday i plucked a sprig of jasmine which filled the kitchen with its heady scent.
earlier this week i painted a vintage postcard of a colorado mountaintop.
one thing leads to another and some ideas turn out better than others.
i was just sticking to the front side of the page and then decided to go back and make pictures on all the facing pages.  everything's out of order.  oh dear.
my posts are getting more random and rambly now that i'm only posting once a week or so.  this was not intentional.  i simply find that i cannot watch oscar nominated films before the oscars, make a painting a day, finish report cards, pet the cats, read books, investigate plant goings on at the huntington, and blog at the same time.  somethings gotta give.  you don't care.  i love that about you.  you just keep coming by to visit.  sometimes i'm out on the porch, sometimes not.
pam and i have decided to run off to france and pretend we are van gogh and gauguin.  wait.  that didn't end well.  maybe instead we will follow in cezanne's footsteps and spirit off to provence.  stay for a couple of months.  paint daily from life.  throw our phones and computers away.  pick fresh lavendar from nearby fields.  i'll keep you posted.