The rest of the story.


And I'm digging these T-shirt images &  posters from online and photos from the San Francisco Chronicle.

I'm mostly silent about my political views over here, but every once in a while I get a bee in my bonnet about something.  Today's that day.


I was so moved watching all of the protesters on the news.

Shepard Fairy's contribution to the movement to repeal prop 8.  What's not to love about a good message wrapped up in a tidy burst of rays?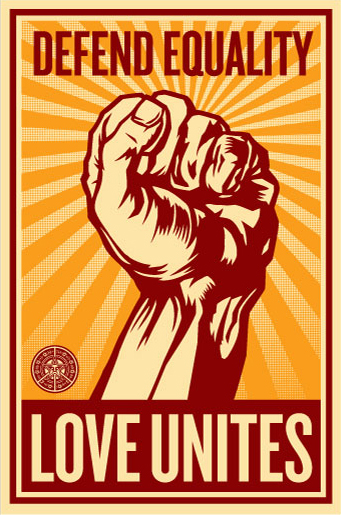 Where's Harvey Milk when you need him?